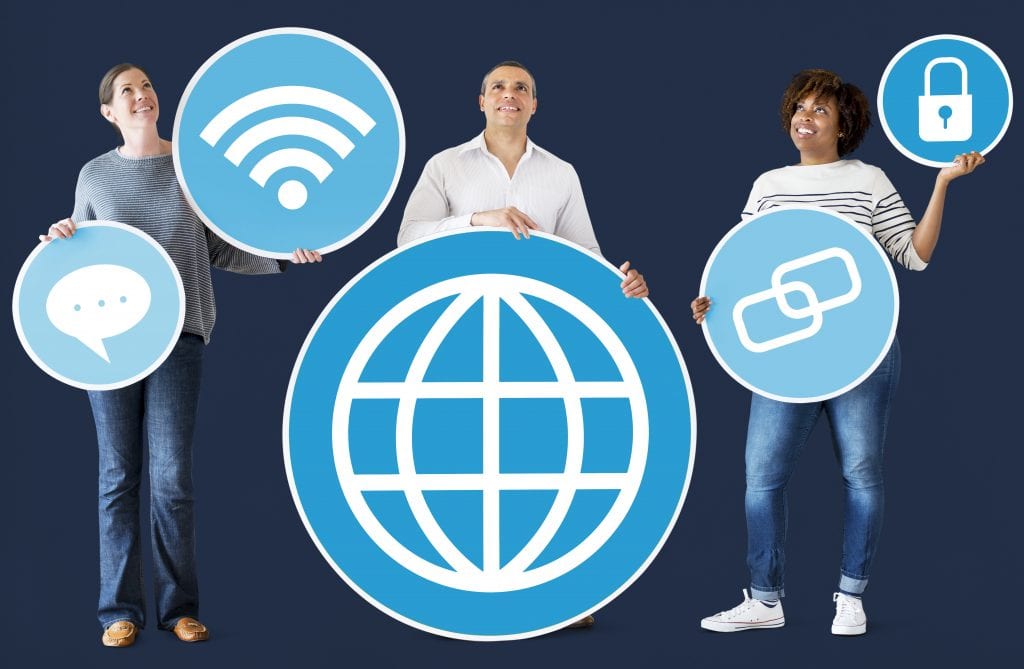 SSL
In the past couple of months there has been a lot of talk about the need for SSL (Secure Sockets Layer) on websites before this coming July of 2018. The talk however is growing more and more the closer we get to July and there are some hosts panicking in the face of the oncoming date.
Why July is so important
This coming July is no different to anyone aside from website hosts due to the set release of Google's Chrome 68, which boasts a promise of a more secure web browsing experience by letting users know if the website they are on is safe or not. This isn't necessarily something new from Google Chrome, however the manner in which they decide on the security of a website is getting an alteration. One of these determining factors will be a websites incorporation of SSL certificates.
So before going any further, we should explain what an SSL certificate is.
As mentioned before, SSL stands for Secure Sockets Layer, which if introduced to a website will produce a certificate marking that the website is secure and safe to use. This is often seen when using PayPal at online checkouts on the left side of the address bar. The SSL certificates are small data files that digitally bind a cryptographic key to an organization's details. When this is installed on a web browser, like Google Chrome, the padlock is activated and the https protocol is activated, securing the connection between the host and end user, helping to give confidence to users about browsing a site and giving reinforcement to the legitimacy of businesses.
Come July 1st, Google will release its Chrome 68, marking another leap forward in secure internet interactions. Once released, Chrome will all the pages that do not include an SSL certificate as "Not Secure", potentially hurting visitor traffic and business itself.
Opportunities
Along side the release of Chrome 68 will also be the new opportunities for website owners and businesses. There are still a plethora of website owners that are not aware of the impending Google Chrome update, resulting in potentially becoming the new secure website in your field of business. Your competitions traffic may look for somewhere else in the same market that has SSL certification and that somewhere else could be your business! Take the opportunity that is at hand and incorporate your website with an SSL certificate, become a leading example in online security in your field of business!Not only is SSL a more secure option but thanks to the most recent update in SSL certificates, there is now fully automated issuance and deployment available in the WHMCS 7.2 and later updates, making the incorporation of security even easier, combined with the instant activation, SSL seems like a no-brainer.
How have we come to this point?
Google and Mozilla, the two most prominent and popular web browsers have made it their goals to increase SSL usage for a greater security confidence on the internet.
To achieve this they have thus far implemented the marking of sites with forms and input fields on pages that had HTTP as not secure.
With Chrome 68 they will be upgrading this functionality by marking all sites using HTTP as "not secure".
However there are more advantages to HTTPS than just increased security confidence, HTTPS also is faster, more performant, and naturally secure than HTTP, and has also been known to help with SEO rankings and provide the ability to use HTTP/2 for even greater speed increases.
Don't Risk It, Switch It
Online security is becoming more and more desired by all forms of users due to the constant barrage of online dangers in the media. Give your customers the security they desire in online interactions. Confidence through security should be your first priority.
Keep up to date on your technology and it's vulnerabilities and solutions with RE2Tech. We make I.T. easy!
Have you taken precautions? Is your sensitive information at risk?
Give us a call or send us an email for all your I.T needs! We at Re2tech make I.T. happen!
Phone: 952-223-4422